Shop your favorite Nike products from sneakers, hoodies, t-shirts, sweaters, joggers, and more.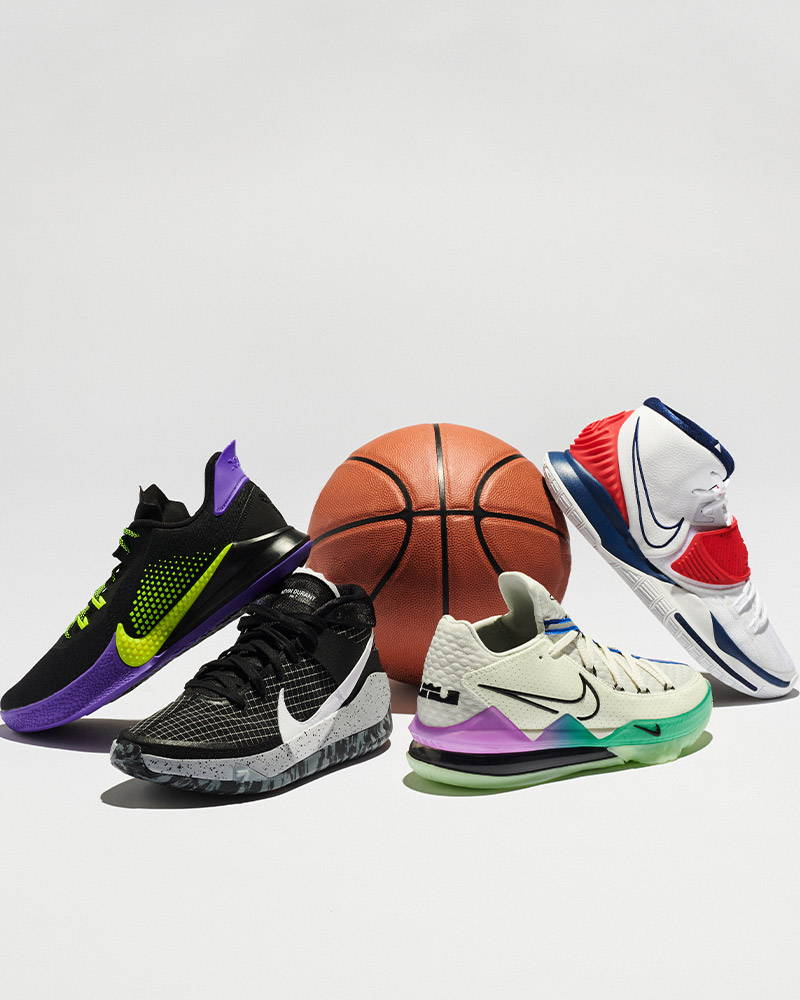 Nike Basketball Collection
From feet to street, your favorite kicks are a click away. Shop the latest Nike sneakers from Air Max, Air Force 1, React, Vapormax, and more.

Put your game in high gear with the newest from Nike's collections. Shop the latest Nike hoodies, t-shirts, sweaters, joggers, and more.
Make sure you've got all the accessories to match your style. Shop the latest Nike hats, backpacks, bags, socks, and more.
Nike has everything you need to look and feel your best.
Sometimes, something as simple as a fresh pair of sneakers or a new shirt can turn your entire week around.No matter how you define your style, Nike brand shoes, clothing, and sportswear go the extra mile, providing you with unmatched quality, comfort, and design. And with Jimmy Jazz's always-up-to-date catalog of Nike products, you can always find something to take your wardrobe to new heights.

Shop Jimmy Jazz for all things Nike, including the finest clothing and sportswear.
When it comes to Nike gear, Jimmy Jazz is where you want to be. We've got it all, including Nike sneakers, sweatpants, sweatshirts, athletic shorts, t-shirts, hoodies, tank tops, and more. Simply put, you can't go wrong when you go with Nike.

Jimmy Jazz is your ultimate destination for Nike footwear.
You want Nike footwear? We've got it all.Shop the latest styles right here in our online store. We've got a wide selection of men's, women's, and kids' footwear for all ages. From trainers and basketball sneakers to baseball and running shoes, we're sure you'll find something that's just perfect for you.

Air Force 1
Air Max
Foamposite Shoes
KD (Kevin Durant)
Kobe Bryant
Kyrie Irving
LeBron James
Roshe Run

Interested in Nike Jordan brand shoes and clothing? We've got that too. See our full selection of Jordan brand footwear and apparel.

Keep up with the latest trends in Nike footwear and apparel in our New Arrivals section.
Looking for the hottest Nike clothing and footwear? We've got all of the latest styles and designs right here at Jimmy Jazz. Be sure to check out our New Arrivals section for the latest Nike Brand sportswear and urban apparel. Be sure to check it out! Shop Nike at Jimmy Jazz for one of the best selections of clothing and shoes you'll find anywhere in-store or online.