Browse adidas shoes and clothing to find original sportswear for men, women, and kids. We've got sneakers, hoodies, t-shirts, sweaters, joggers, and more. Stay stylish with adidas gear from Jimmy Jazz.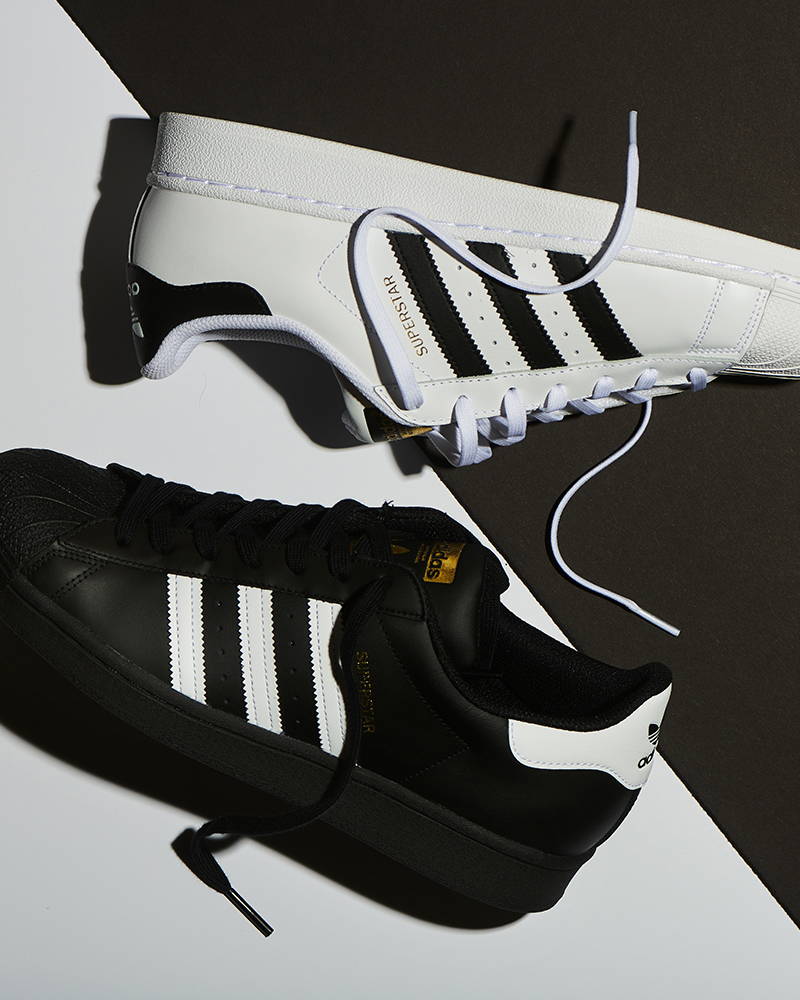 Stop at nothing and shop for adidas shoes and clothing for men online. Check out original styles and sportswear to stay in the game for as long as it takes.
Discover stylish adidas shoes and clothing for women. Find slim-fitting pants or adidas hoodies for sports, style, and all-day comfort.
Shop for new arrivals from adidas. Find your favorites for men and women, including styles from adidas originals and the always-popular NMD sneaker line.
From classic kicks to the latest styles in footwear, find popular and iconic sneakers, shoes, and adidas slides. Connect with styles ranging from classic adidas Continental 80s to UltraBOOST running shoes and sneakers for women, men, and kids.
Browse the adidas clothing collection at Jimmy Jazz and discover authentic gear for men and women. Shop hoodies, shirts, leggings, joggers, and more.
Find classic adidas Superstar shoes and track bottoms for men and women. Shop iconic low-top styles made for comfort and sport with leather uppers, internal textile linings, and a rubber shell toe manufactured to be environmentally friendly.
Founded for athletes. Worn by everyone.
adidas is an industry leader in design with a mission to empower both street fashion aficionados andathletes alike with the finest footwear and apparel imaginable.
Adolf "Adi" Dassler is the founder and creator of adidas, initially gifting his shoes to Jesse Owens, anaward-winning American track star who partook in the 1936 Berlin Olympics. His vision? To supportathletes and sport enthusiasts around the globe in achieving greatness.
Quality sportswear. Unmatched style.
With heightened brand awareness from athletes, Dassler continued to support and supply athletes andsports enthusiasts around the world with quality adidas shoes and clothes. Over the past 70+ years,adidas has grown from a prominent sportswear brand to a combination of active and original streetwearthat emphasizes creativity, fashion, and the lively adidas lifestyle.
Lasting, iconic designs.
More than just a name, adidas has a pedigree backed with some of the most memorable, enduringsneaker and clothing designs ever. This includes the Superstar tennis shoe, rocking the classic turtle-shelltoe style commonly associated with the brand's footwear. As adidas continues to forge ahead, we'reexcited to add their freshest designs to our own adidas Collection here at Jimmy Jazz.
Incredible collaborations with iconic stars and athletes.
From the best soccer player in the world (Lionel Messi), to one of the most well-known basketballplayers (James Harden), professional athletes have been working closely with the adidas brand since itsearliest days. With players from professional soccer, basketball, and football leagues on their team,adidas remains as a top sportswear brand around the world.
The "three stripe" company is timeless for a reason.
Best known for their classic "three stripe" logo and distinctive designs, the timelessness of adidas iscaptured through adidas Originals and Superstar sneaker styles. adidas not only offers retro clothing andshoes but also styles tailored for soccer, basketball, running, tennis, and training. From sports to casualwear, there's never a bad time to wear adidas.
Looking for the latest styles from adidas? Bookmark our Release Calendar to stay on top of the hottestsneakers as soon as they drop.